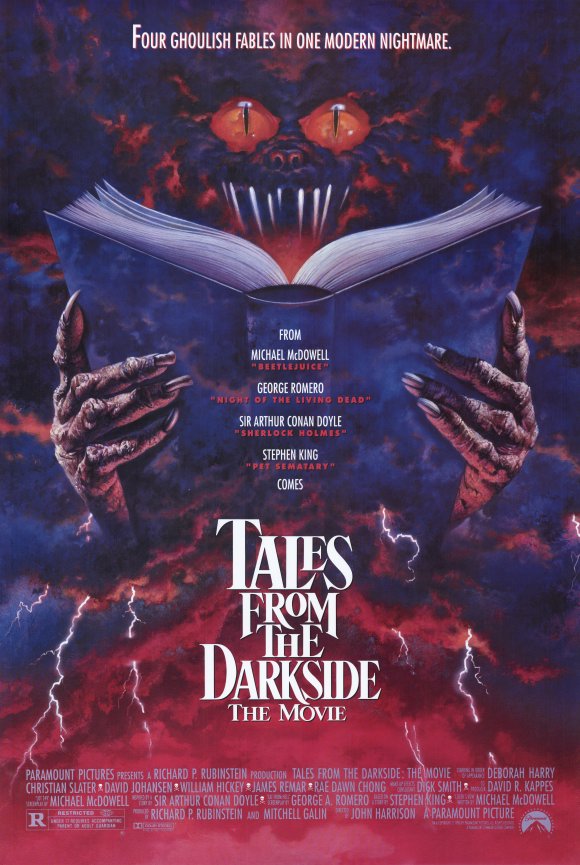 Legend has it that George Romero and Laurel Entertainment, after making Creepshow, were keen on the idea of turning the property into a small screen television series, though rights issues prevented them from doing so. Instead, they took the horror anthology format and renamed it Tales from the Darkside, with the Creepshow-inspired series debuting in 1984.
After four seasons, Tales from the Darkside ended its TV run in 1988, and just two years later, the successful series was turned into a feature film. Tales from the Darkside: The Movie brought three new stories to the screen, and due to the involvement of both George Romero and Stephen King, it is widely considered to be 'the real' Creepshow 3 – bringing the story of the property's creation full circle.
In this new feature here on Halloween Love, I will be taking a closer look at (eventually) every horror anthology out there, and ranking the individual installments of each from least to most favorite. I'm obviously not going in chronological order here, but rather I'm starting with Tales from the Darkside: The Movie simply cause, well, I can and I want to. So there.
Frequent Tales from the Darkside (TV series) director John Harrison handled directorial duties for the film, with the wraparound segment seeing a young paperboy captured by an evil woman who plans on cooking and eating him. To stall and give himself some time to plan an escape, the boy reads the woman three stories from a book titled Tales from the Darkside, which serves to intro each tale.
Let's get to the ranking, shall we?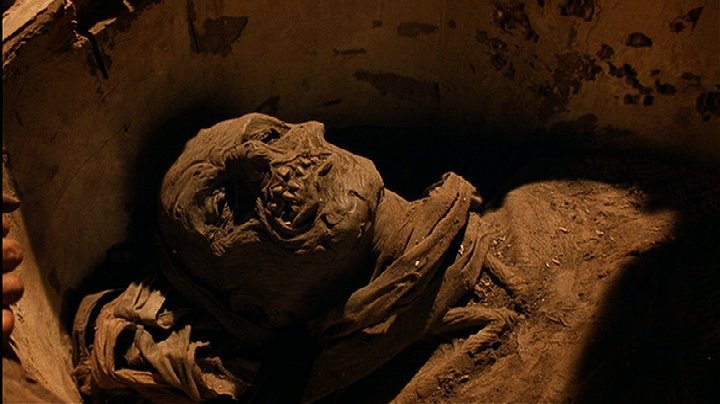 3) LOT 249
Beetlejuice writer Michael McDowell penned the first story in Tales from the Darkside: The Movie, based on a classic short story by the legendary Sir Arthur Conan Doyle. Of the three tales, it's the one most packed with star power, as it centers on characters played by Christian Slater, Steve Buscemi and Julianne Moore – in her feature film debut.
Buscemi plays graduate student/antique collector Bellingham in 'Lot 249,' while Slater and Moore portray affluent siblings Andy and Susan. After they attempt to frame him for antique theft and ruin his chances of winning a scholarship, Bellingham exacts revenge by bringing an ancient mummy to life. The Mummy kills all in his path, and Bellingham is eventually the sole survivor.
'Lot 249' is the classic 'nerdy guy gets revenge on cool kids' story, and though it's fun to see three big name actors playing make believe with a mummy, the film's first tale is also its weakest. Unlike the subsequent stories, the gory bits mostly happen off-screen, and with a story so basic and a monster so visually uninspired, it ultimately falls flatter than the opening segment of an anthology should.
That said, 'Lot 249' allows us to watch Christian Slater slice up a mummy with an electric kitchen knife and see a young Julianne Moore cut open and stuffed with a bouquet of flowers, so don't take my low ranking as a complete dismissal of the story. It's entertaining enough, it's just my personal least favorite of the bunch.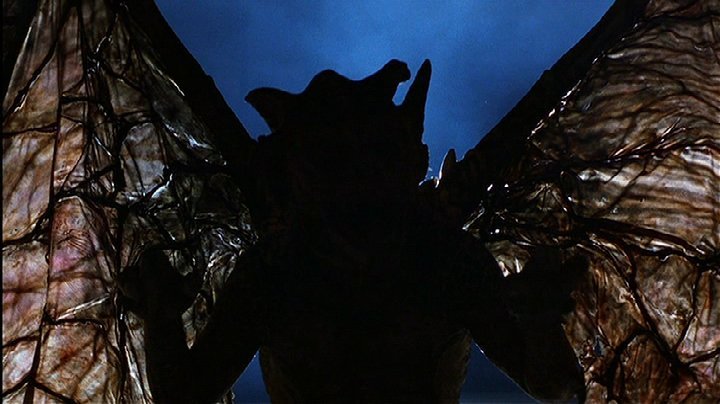 2) LOVER'S VOW
Michael McDowell also wrote the third and final segment of Tales from the Darkside: The Movie, which is about a down-on-his-luck artist (James Remar) who encounters a strange beast outside of his favorite watering hole. The creature kills his friend and then makes him promise that he'll never tell anyone what he saw, sparing his life when he agrees to remain silent.
Shortly after the gory encounter, which sees a bartender getting his head swiped clean off, the artist meets a young woman named Carola (Rae Dawn Chong) and they quickly fall in love. 10 years and two kids later, the artist finally tells his wife what happened on the night they met, and it is revealed that Carola is actually the monster in its human form. Oops.
The creature effects (by KNB) kick into high gear in the anthology's second story, and they reach their zenith for the absolutely awesome finale of 'Lover's Vow.' In one of my favorite practical effects moments in anthology history, the demonic monster rips from Rae Dawn Chong's body, tearing her face in half and completely shedding all semblance of its humanity. It's a real sight to behold.
Though the finale ends the tale on a kickass note, it's nevertheless a story that just isn't told all that well, as the twist is obvious from the moment Carola is introduced. With its 'jump ahead 10 years' plot device, the story feels incredibly rushed and it often makes little sense, but again this one is all about the big display of creature effects at the end. And it's totally worth the wait.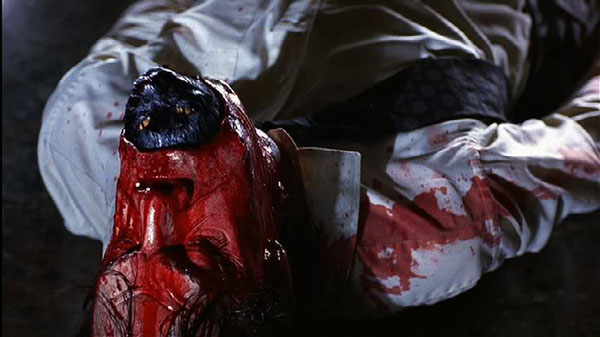 1) CAT FROM HELL
I suppose it's no surprise that my favorite segment of this anthology is the one written by George Romero and based on a story by Stephen King, and it's interesting to note that 'Cat from Hell' was originally going to be featured in Creepshow 2. Back then, it was scrapped for budgetary reasons, and I'm kind of glad it was because it infuses Tales from the Darkside with the spirit of Creepshow.
In the film's second story, a wealthy, wheelchair-bound old man hires a hitman to kill the monster that he believes wiped out his three housemates: a small, harmless-looking black cat. The man, named Drogan, swears that the cat is seeking revenge for medical trials that used felines as test subjects, and he offers $100,000 for the act of animal cruelty.
The standout story in Tales from the Darkside, 'Cat from Hell' is quite frankly everything that a good horror anthology segment should be, and it's again the one that feels most like a Creepshow segment. The characters are colorful – with Christmas Vacation's William Hickey having so much fun with the role of Drogan – and the action is whacky and wild, building to a climax that you have to see to believe.
Though King and Romero play around with the idea of whether or not the cat actually is evil, we definitively find out the answer to that question at the end of the story, when the feline literally jumps down the hitman's throat. Shortly thereafter, the cat emerges from the man's innards, birthing itself back out of his mouth. God damn I love practical effects.
All around, Tales from the Darkside: The Movie is a solid horror anthology, as even the weakest segment isn't all that weak. The wraparound is delightfully twisted and a fun way to tie all the unrelated stories together, sealing the deal on this anthology being one of the best the horror genre has to offer. It brought a whole lot of 80s charm into the 90s, and for that I greatly appreciate it.
To recap: CAT #1. GARGOYLE #2. MUMMY #3.
Now it's your turn. How do you rank the segments of Tales from the Darkside: The Movie? Comment below and let us know!
Support Halloween Love
If an item was discussed in this article that you intend on buying or renting, you can help support Halloween Love and its writers by purchasing through our links:
(Not seeing any relevant products? Start your search on Amazon through us.)
The following two tabs change content below.
If you don't get enough of me here on Halloween Love, you can also find me on Dread Central, iHorror and Shock Till You Drop. Contact me via john@halloweenlove.com.
Latest posts by John Squires (see all)