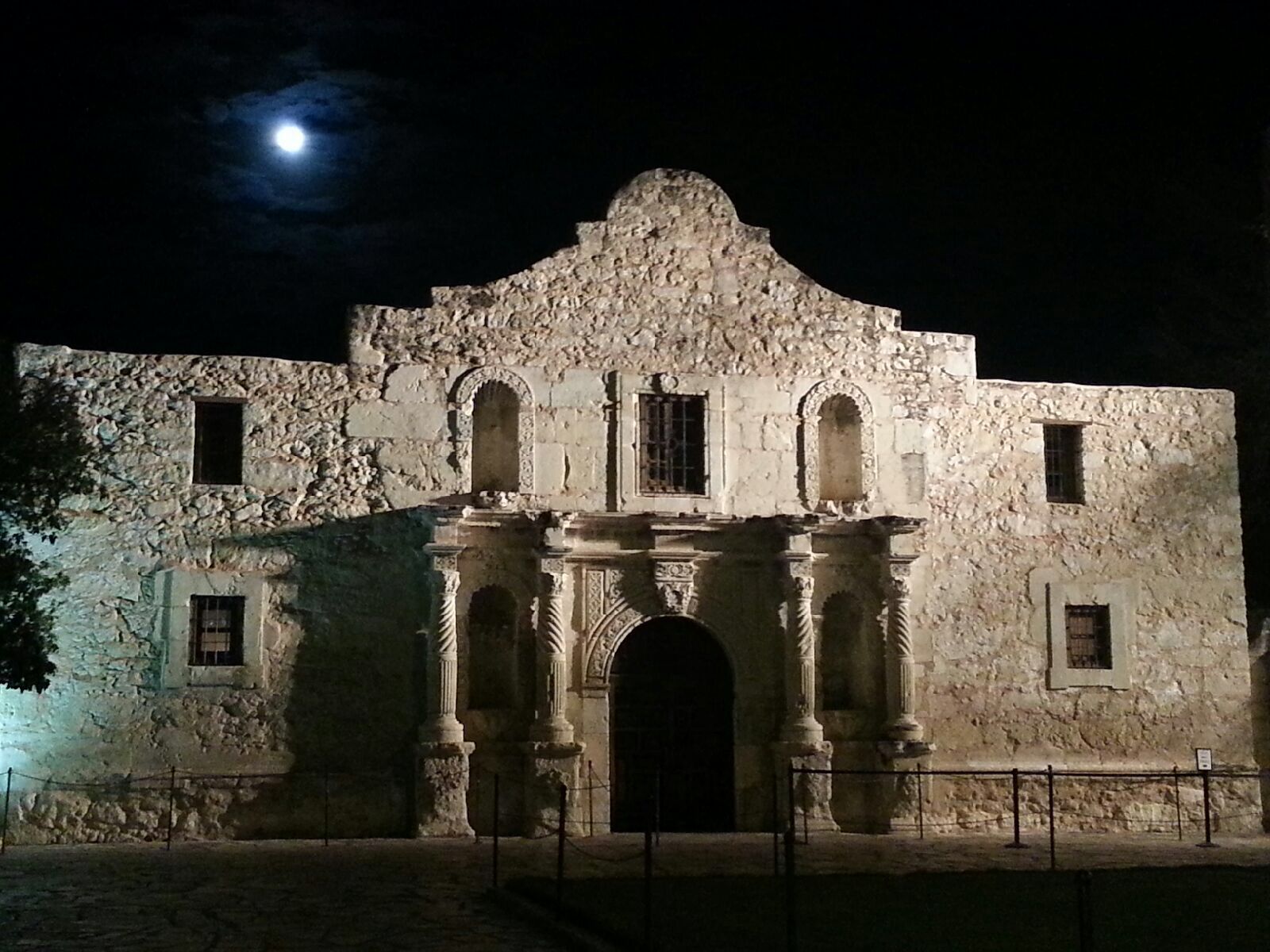 San Antonio's rich and often bloody history with battles like The Alamo, shootouts among cowboys, and the like may have led to its reputation as one of the most haunted cities in America.
If you're a ghost-hunter planning a visit or have moved into one of the houses for rent in San Antonio, there's no doubt you'll have plenty to discover here.
The Alamo
In 1836, a 13-day siege ended when Santa Anna's Mexican army killed 189 Texans who were defending The Alamo, including frontiersman Davy Crockett, and Colonels William B. Travis and James Bowie, their leaders. Hundreds of Mexican soldiers died too and this spot is said to hold the spirits of the many men who were violently killed here.
Said to be the most haunted place in the city, visitors have reported many odd happenings. Some have heard moans inside of the building and hotels nearby are said to have spirits emerge from walls and walk around.
The one right next to it, Menger Hotel, has been called the most haunted hotel in Texas, with more than 30 entities who either call it home or visit regularly. That includes former President Teddy Roosevelt, who used to recruit cowboys for his band of Rough Riders while enjoying drinks at the bar.
The Lambermont (Terrell Castle)
Known as the Lambermont today, Terrell Castle was commissioned in the early 1900s by Edwin Holland Terrell who ultimately became one of its victims having shot himself in the head while suffering from the effects of syphilis.
The site has been a place of multiple tragic deaths ever since, like the soldier who came home from World War II and found his wife in bed with another man. He shot her lover and pushed his wife off the third-story stairwell where she tumbled to her death.
To this day, there have been reports of hearing footsteps in the hall when no one is there and even objects moving by themselves.
The San Fernando Cathedral
San Fernando Cathedral is a symbol of the city as one of its most recognizable landmarks, with soaring spires reaching for the sky. It's also the oldest continuously functioning religious community in Texas, having been founded in 1731.
The apparition of a white stallion that gallops in front of the church and ghost tour guests have captured all sorts of paranormal phenomena like dark shadows moving around and orbs floating by.
The Majestic Theatre
Located in the heart of downtown, The Majestic was once the country's second largest theater. Opened in 1929, it looked like a Mediterranean fantasy with plaster doves flying through the sky and peacocks perched atop towers.
While the elegant venue hosts a variety of performances today, it's also said to be home to more than a few ghosts. There are disembodied voices and footsteps as well as a female spirit who makes an appearance at nearly every show.
San Antonio State Hospital
San Antonio State Hospital was the city's first center of the mentally ill, known as the Southwestern Insane Asylum, established in 1892.
Those asylums became a staple for horror fiction for good reason as a half-hospital, half-prison with many horrific incidents taking place in the name of medicine. More than a few patients died and some never left the grounds, with ghosts often reported roaming the halls of this still in-use hospital.
Cold spots, an intense feeling of being watched, unexplained voices, and even screams are just a few of the other happenings said to occur here.
Support Halloween Love
If an item was discussed in this article that you intend on buying or renting, you can help support Halloween Love and its writers by purchasing through our links:
(Not seeing any relevant products? Start your search on Amazon through us.)