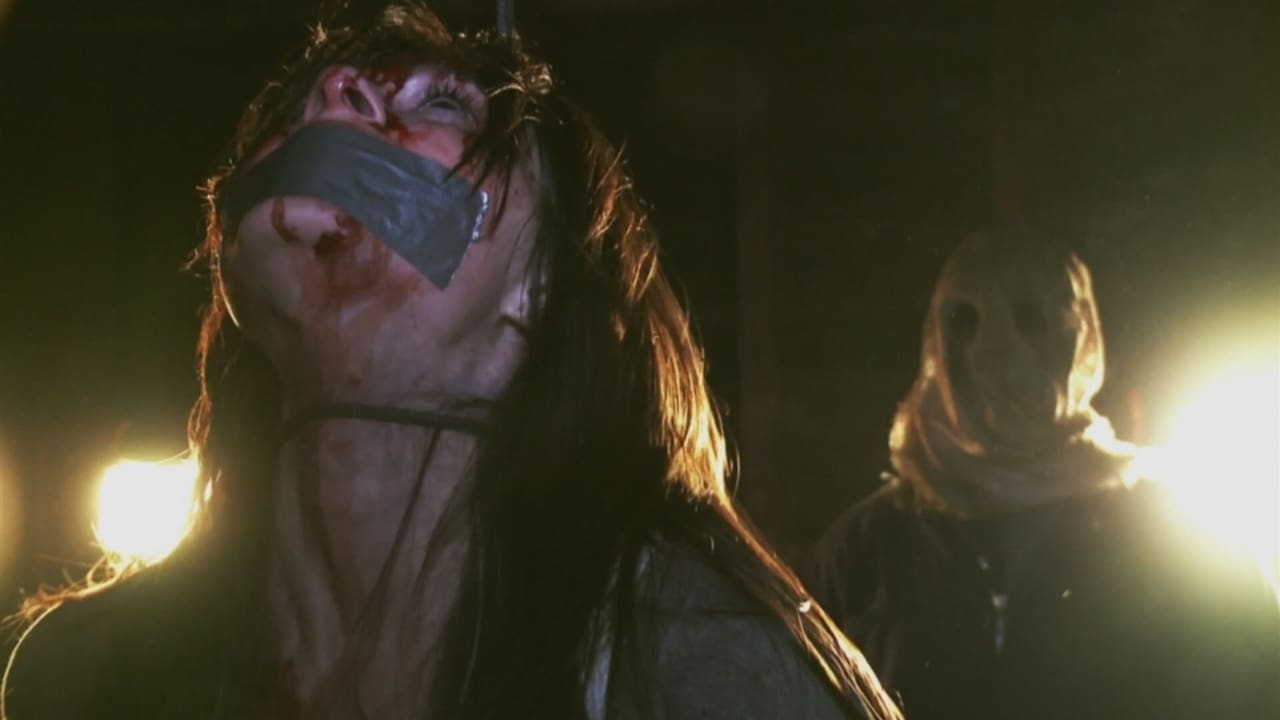 Today we spend so much time online and do so many things there: we chat with our close friends and acquaintances, whom we barely know, we buy Instagram followers and promote our pages on social media, we purchase different products and services without even knowing in detail what we're buying. No wonder why many filmmakers are fascinated by the topic of different dangers that await us online. Today we have gathered 3 of the best horror films about what can happen to a person while they're spending time online. Enjoy!
1. The Den (2013)
A young girl is conducting her own project to study the behavior of video chat users, making new acquaintances around the world every day, taking notes on everything on her computer. At one of these moments, she witnesses the brutal murder of an unknown girl on air. That's where the nightmare begins.
The slogan of the movie "What if you see…" fully justifies itself. Have you often wondered what kind of people sit on dating sites? Who communicates in video chats? It's about time that you face the problem. Don't expect scary ghosts, evil monsters, and devilish spells — creators of the film supposed that people are tired of that stuff and were right turning to the new scary topic to terrorize the viewers. The blood gets cold even in the complete absence of paranormal things, and this only adds a lot of advantages to this film.
The film is worth watching for all fans of the pseudo-documentary genre. This is not a Paranormal phenomenon, not a Blair Witch, but by no means any less worse. This is something very different from what you have watched before.
2. Friend Request (2015)
Surely, many of us have faced such a situation when some stranger asked to add him as a friend in the social network (sometimes we even buy real Instagram followers ourselves, in other words — we always need somebody new looking through our social media) and we automatically added them, and then regretted it, because the stranger became too intrusive, sent strange messages. Director Simon Verhoeven decided to play on the total obsession of the social network.
Of course, this is not the first horror movie in the currently fashionable category of evil online, but in our opinion Friend Request is a much more successful thriller both in terms of the plot component, and in terms of the dynamics of development, well, and in terms of the degree of horror, of course, too! Thanks to Hitchcock's favorite artistic technique — suspense, which couldn't be ignored here.
Several words about the plot: A pretty and popular girl at her university, Laura, leads an active lifestyle, posts photos about her pastime on Facebook and has a lot of friends. One day she receives a friend request from a certain Marina, who has 0 friends in social networks. Out of a sense of pity, Laura adds her as a friend and even tries to keep in touch with her. But her new friend becomes too annoying, and then something happens that can be characterized by the phrase: "Don't do good, and you won't get evil." Highly recommend!
3. Unfriended (2015)
Do not listen to those who reproach this film for being secondary, questioning the merits of the film only because there were already similar projects such as The Den and Open Windows. The pioneer in cinema is not the one who invented, but who successfully implemented the concept, after which it became famous. Actually, this is what the creators managed to do with Unfriended, thanks to which the "laptop horror" is now perceived as a subcategory in the horror genre.
What is even more beautiful about this format, is that in this case a popular catchphrase "I know what you did last summer" turned out to be absolutely not boring, and absolutely spectacular. But here, of course, we must pay tribute to a) a good script, where there are no dramatic holes and flaws, but a large density of unexpected plot twists, and most importantly — a strong intrigue; b) Leo Gabriadze's excellent direction with verified editing accents, and c) well-chosen actors. There was a risk of slipping into a stupid horror, in which all the characters behave so terribly from the first minutes that everything ends before even starting, but here everything is fine at first glance and only with the development of the plot moral flaws and past sins are revealed.
Another advantage of the film is the constant injection of drama and fear, the peak of which, as befits a good thriller, falls on the last minutes of the film. A sequel to Unfriended is promised to be filmed as well, and although the film ends pretty logically, it would be nice to see something else bound to it.
Support Halloween Love
If an item was discussed in this article that you intend on buying or renting, you can help support Halloween Love and its writers by purchasing through our links:
(Not seeing any relevant products? Start your search on Amazon through us.)