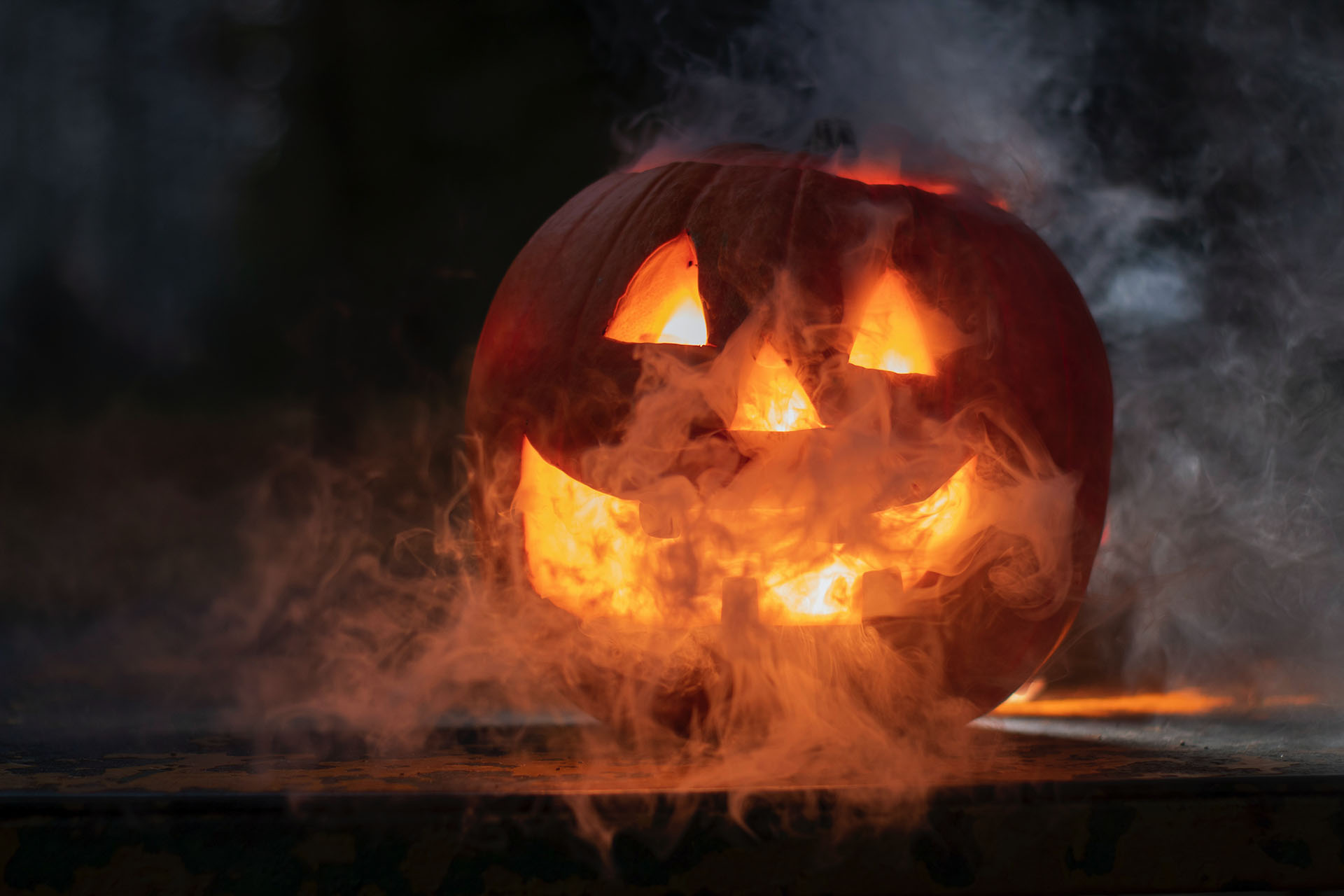 Online and mobile casinos are very well-known for offering promotions and bonuses to both new and existing customers. First and foremost, these kinds of promotions are there to serve the casinos themselves and attract as many customers to their platform as possible.
However, that doesn't mean they can't also be very lucrative for the players as well. All it takes is a bit of research to find the best bonuses and promotions that are currently available.
Some of the best promotions tend to happen around specific events or times of the year. One such event is Halloween and online casinos will be offering a range of online casino bonuses for Halloween over the weeks around October 31st. You can expect a big buzz and a lot of online events.
To help you find the best promotions and understand what could be on offer, we've created a list of the types of casino promos you are likely to come across during Halloween.
Joining Bonuses
Bonuses for new customers aren't necessarily Halloween-themed, but you'll certainly still come across them as most casino providers tend to run some kind of joining offer all year round.
The joining bonus can take many forms and tends to be one of the most generous bonuses players will receive from a casino. The most common type of promotion for new customers is some kind of bonus upon making your first deposit. Sometimes, casinos offer a fixed bonus amount or may match your first deposit up to a maximum figure.
Free spins on slot machines are another type of bonus that can be incorporated into a new customer promo. Players will get a number of free spins to use on slot machines once they've made a qualifying deposit into their new account.
In some cases, casinos will even offer both a monetary bonus in addition to some free spins.
To be eligible for joining bonuses, customers will normally be required to deposit and wager a specific amount before receiving their promotional offer.
It is important to understand exactly what criteria are required for you to receive any bonuses. There will always be a set of terms and conditions that outlines the criteria.
Free Spins on Halloween Games
The obvious Halloween promotion to offer is free spins on some of the casino's spooky-themed slot games. There are several virtual slot machines based around our favorite horror stories and ghoulish creatures that are very popular at this time of year.
As a result, casinos tend to offer free spins to players on a selection of these games.
Similarly to a joining bonus, you will need to meet some criteria before gaining your bonus spins. For example, wagering a specific amount on slots before receiving a specified number of free spins.
Many casino providers offer up to 100 free spins, which are a lot of extra opportunities to hit the big jackpot so it is well-worth taking advantage of.
Prize Draws
Prize draws are very common around calendar events like Halloween and they often run regularly for a period of weeks around the event itself.
The prize draws work just like a standard raffle where winners are drawn at random to win different prizes. The prizes tend to come in the form of free spins and cash prizes.
For these kinds of draws, the prizes are big and players can win thousands in cash, holidays, huge numbers of free spins, and more.
As with every other promotion, there will be some rules to follow if you want to get involved with these draws. Of course, you'll need to sign up with the casino provider then you will normally have to opt-in for the drawer and deposit a specified amount into your account.
Some casinos run their draws based on a virtual ticket system where players earn more entry tickets for depositing and wagering more money in their accounts. For example, spending $20 gets you an entry ticket and you gain an additional ticket for every $20 you spend after that.
Themed Tournaments
For table games like Poker, events like Halloween give casinos the chance to offer themed tournaments to increase the number of players involved.
Usually, these kinds of casino tournaments have a bigger buzz around them as the casinos turn them into events and get creative by aligning the prizes with the theme. The visuals of the tables and interface will also be themed to encourage players to get into the spirit.
Themed tournaments will generally involve larger prizes. Players also know a Halloween tournament can only happen once each year.
Both of these components help to create a special feel around the tournaments and means more players will get involved. But also the risk of an addiction to online gambling is higher.
Support Halloween Love
If an item was discussed in this article that you intend on buying or renting, you can help support Halloween Love and its writers by purchasing through our links:
(Not seeing any relevant products? Start your search on Amazon through us.)