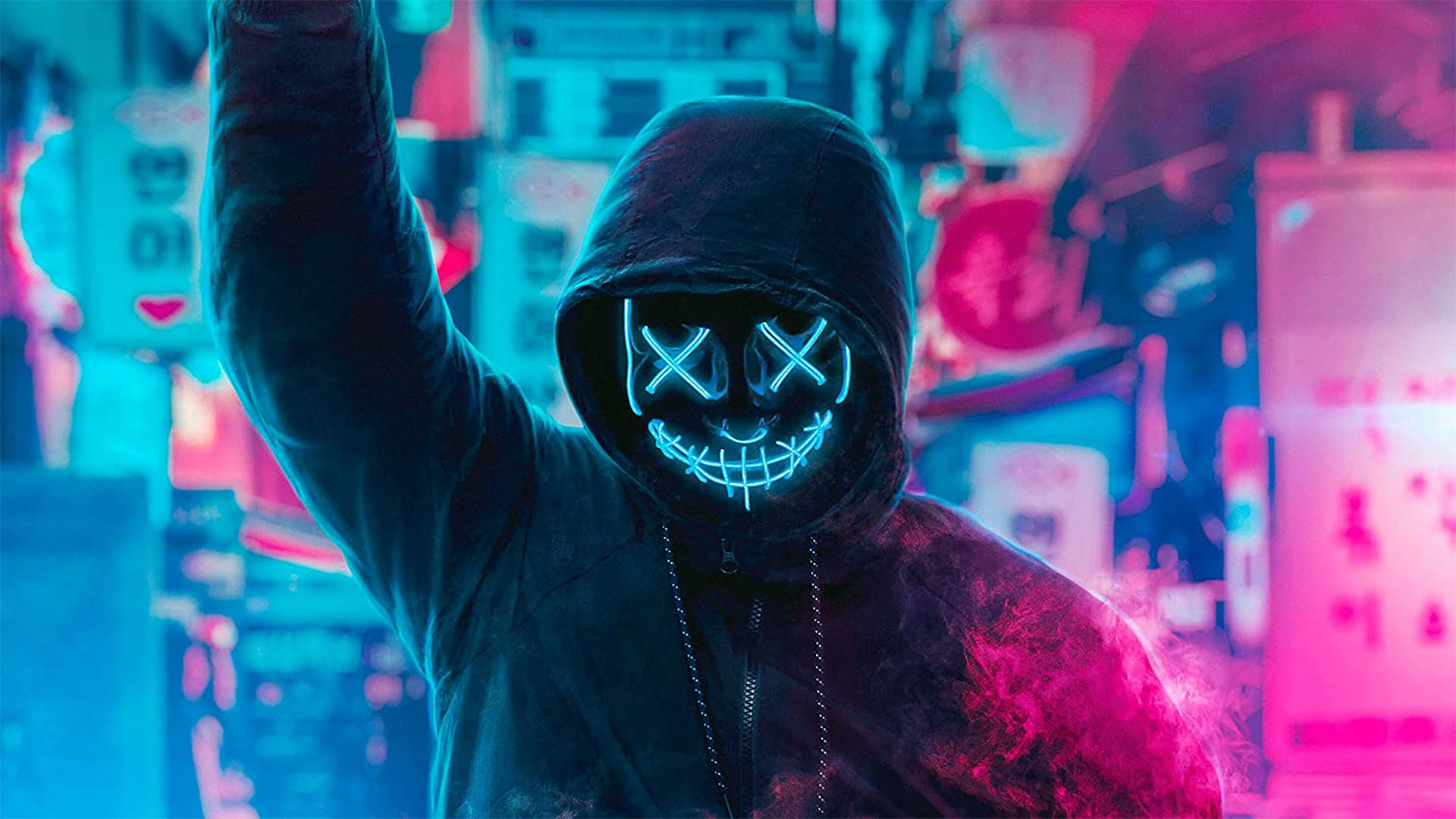 Intro
So when I say classics, this doesn't mean old. By this I mean that these Halloween costumes are never gonna die out, you know? The classics. The costumes you can just see over and over again and still be taken back by them. Some of them are just simple and easy like putting on a purge mask with some interesting looking clothing. Or it could be as complicated as a full skull face painted by a makeup professional. It all depends on how much work you wanna put into it I guess.
So here in this article we're gonna go over the top 4 costumes you can flaunt for Halloween, or even just to any kind of fancy dress party. If you're feeling brave, maybe even to the supermarket, although I wouldn't recommend doing this. Let's get into the article…
1 — Light-up Purge Mask
Yes, not just a Purge mask, an LED Purge mask. Meaning if your party is in the evening you will stand out for sure. You would stand out anyway of course.
So how could you style this costume? I'll post below for guys and girls. But of course you can use both for any gender, it doesn't make much difference, whichever costume makes you happy you should use that one!
Female
So this is super simple, you probably already have most of the stuff at home. If you don't, it's very easily bought at a cheap price:
So obviously we would start with the light-up Purge mask
White shirt and a black one underneath
Ripped tights, black pants, or skirt
Sneakers or even high boots
Fake blood (it's not Halloween without fake blood is it?)
Male
So for the male version again I would keep it nice and simple and cheap:
Jumpsuit or boilersuit
Sneakers or boots
Fake blood (as I said already, it's not Halloween without fake blood)
So for both males and females, I've seen lots of people holding bats or guns, this part is optional. Just be careful and please don't use the real thing as this could land you and your buddies in some trouble. If I were you, I would just avoid it altogether, and just stick to the basic Purge outfit I've suggested above. No need to make it any scarier than it is.
2 — The Nun
A timeless classic, it always turns heads. You just can't beat it can you! So how can we make an already head-turner into even more of a head-turner, well that's what I'm gonna help you do right now. Take a look below…
So we are gonna split them up into male and female again, don't get offended. It only means more options for you, like I said before you can use whichever makes you happy. It's 2021.
Female
Ladies first, here you can really get spicy. I personally find these outfits scary myself, but it should be, that's kind of the point of all the effort you put into it right? So how could you style this one, take a look just below:
Nun short skirt or nun long skirt (it's up to you what kind of nun you wanna be)
Depending on the first option will determine whether you use tights or not, I recommend ripped, fishnets, or even just standard legging
Now obviously you can just buy a nun costume online, and the rest is done for you
For the head and the face you could also do some dark makeup, the rest is down to you
Male
Here you can change it up, you could do a vicar style. Check it out below:
Like the nun costume you can find one online with no issues
Or if you know a vicar or nun, borrow it (but I don't think they'd be too supportive of the whole thing)
Keep it simple, no need to get crazy
So here is a little more complicated than the 1st idea, but still relatively easy to throw together. You'll just have to invest a little more into it.
3 — The Pirate
Now really, can you beat a pirate? I don't mean literally I mean the costume, yes I know it may not be the biggest head-turner, but it's simple and it performs; it is also fun and lighthearted. It's not super dark like the 2 previous ones. So if you're someone who likes to keep it fun and simple and easy at the same time then this costume may be the one for you.
I don't think I need to explain how you can style this, it's kind of an obvious one. You've been exposed time and time again to this costume haven't you?! Just because it's mostly used and abused by kids, this doesn't mean you can't take advantage of its ease too, does it?
Like I said before, if you wanna turn heads, this isn't the costume for you. But if you wanna be clean and simple, without any complicated searches around, this is for you.
4 — The Joker
I know right, could you get any more basic? Basic is ok though, I think so anyway. I'm more bothered than pulling off my outfit. Well, I don't waste time with pointless worries if I'm too basic or not.
So if you're like me and happy with being a little basic and not too extraordinary, read what I've written below!
Here we're gonna keep it gender neutral, you can make your own adjustment. It'll only really be changing trousers for a skirt (if wanted). The suit may need to be fitted to your shape, it's all down to you again. It depends how deep you wanna get into it. You'll be putting a bit extra effort into the makeup I think because this is the part that actually makes you The Joker. You could dress identically to him, but without the facepaint it's nothing.
Closing Thoughts
So that's all from me, I hope you got some ideas from this. Or even if you just had a good read, remember basic doesn't mean bad. If it makes you happy, wear it.
Support Halloween Love
If an item was discussed in this article that you intend on buying or renting, you can help support Halloween Love and its writers by purchasing through our links:
(Not seeing any relevant products? Start your search on Amazon through us.)