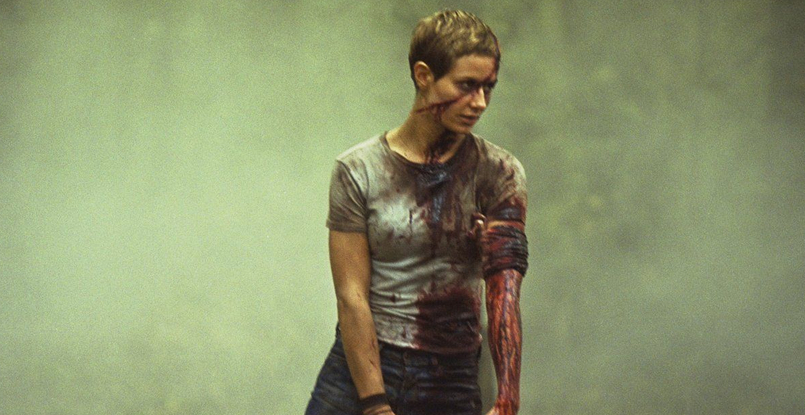 Welcome to another moment of revelation … These are the articles that allow passionate horror fans from all across the globe to share their favorite horror movies and explain WHY they love them.
Anything goes. Short films, animated horror, TV movies, even an entire collected franchise if you can't single out a specific entry.
I love putting these lists together and I'm thrilled that the readers and individuals wanting to be involved have felt comfortable enough to give what are sometimes quite personal reasons for liking a particular movie. If people read about horror movies that they have yet to watch and now want to track down and view because of these lists, then that alone would have made it all worth while.
Putting together any kind of 'favorite' list is really just capturing a moment in time. 12 months from now choices might be different and new movies watched. So, at this point in history I hand you over to todays horror loving decision maker … Marcus 'MAS' Smith.
Marcus is an artist I recently interviewed because of his comic book work linked to the Halloween movie franchise. It was clear during our communication that he was also a huge fan of all things horror and I was delighted when he agreed to extend one of his answers into this list … Enjoy!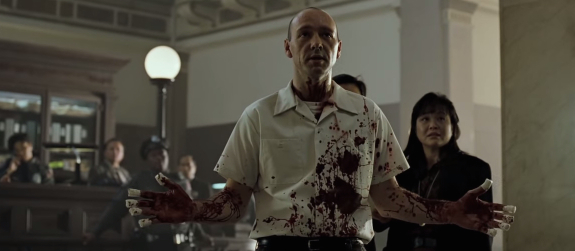 "LOVED this movie. No film has floored me with an ending like that one did. There were a lot of horror elements in this that I think get overlooked because most consider it a crime thriller, but from the way it was shot, the music, the grittiness … it doesn't get much filthier than this movie."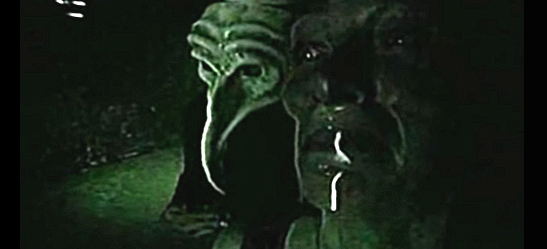 "My GOD! This movie fell under the radar and I managed to see it on youtube. It gave me chills! … I didn't sleep right for three days after. It leaves you feeling so dirty after you watch it. Very well done but it's one of those movies that is so unsettling that you can barely watch it again. If the filmmakers were going for that effect, they DEFINITELY succeeded."
Friday The 13th (All of them!).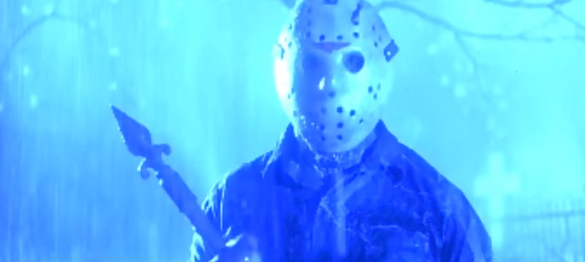 "Who DOESN'T like Jason? … The modern day Frankenstein of horror. No film series leaves you laughing in shock after damn near every kill like the Jason films. Plus Jason is that kid that everyone bullied … and now he's PISSED! So I think that's one big reason people love those movies so much."
The Saw Saga.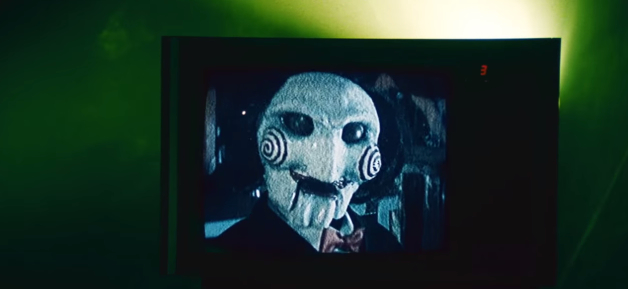 "I am particularly in favor of the first three films and "Saw 7" (which I recommend people watch in that order if they don't want to sit through all 7 movies). But the way everything comes full circle in each entry is just pure genius and Leigh Whannell has earned my respect as one of the best horror writers to come along in a while because of it."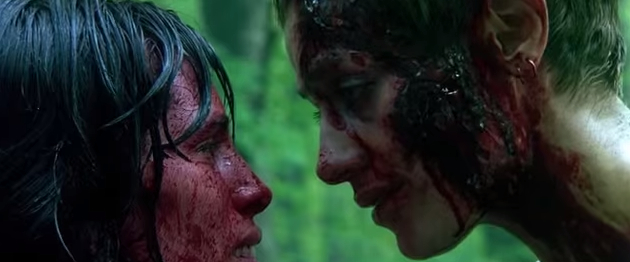 "This film was BRUTAL. Alex Aja's sense of horror is definitely wince inducing and that's clearly shown here. The twist was amazing, on top of the poster for this film being one of the sexiest horror posters ever made!"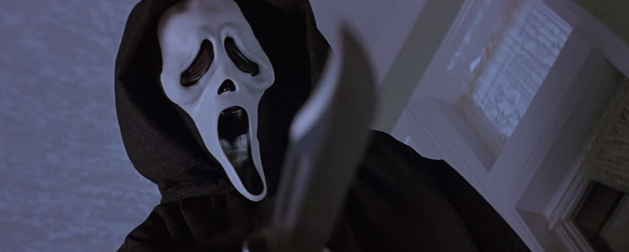 "These movies are just plain goofy and poke fun at horror in a good way. It was always fun trying to guess who the killer was too. I remember my friends and I would place money bets before we went to see it, and none of us were ever right! Plus that Ghostface mask is TOO COOL. I even have one hanging over my design table."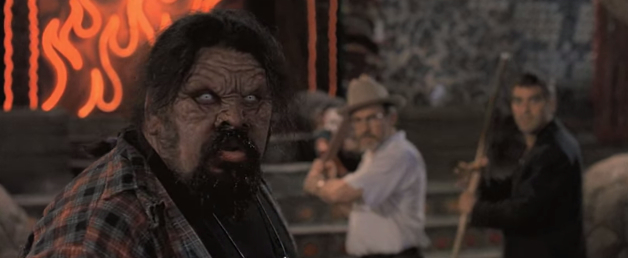 "This is Robert Rodriguez at his best. I didn't know anything about this movie when I saw it on cable one night for the first time. So when the shit hit the fan … I literally started clapping and shouted "HERE WE GO!!!"
[REC] 1-2.

"This is a Spanish horror film that Quarantine basically copied shot for shot, that a lot of people either didn't want to watch because of subtitles (lames), or because Quarantine pretty much stole the spotlight from it. Which is sad because the hints at the end of the first one lead you to believe that this is more than just a first person zombie movie … then the second one plays on those hints and they do it brilliantly!"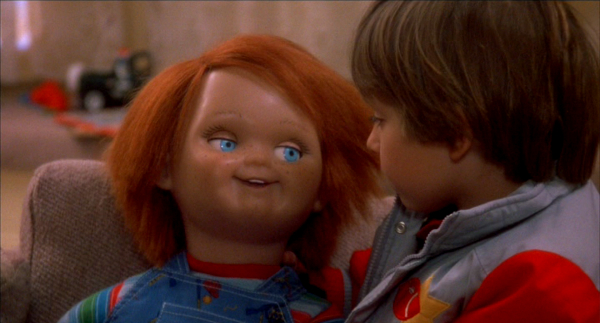 "It's Chucky, a foul mouthed doll … I think anyone will pay to see those films for the hilarity alone. The first one is still a classic, even though I do like Bride of Chucky A LOT because of the dynamic between Chucky and Tiffany. You gotta' wonder how strong that doll is? … You would think a simple swift kick to the face, and it would barely be a 5 minute movie, but thankfully no one has done that yet lol."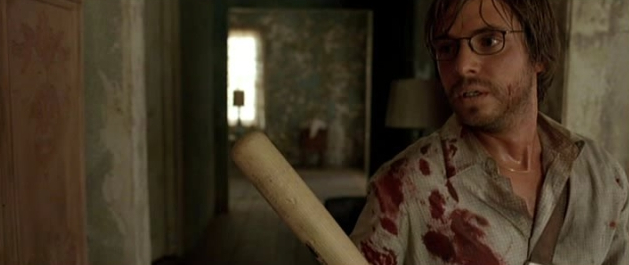 "Another Aja classic. As far as horror remakes go, it's between this, Night of the Living Dead, and Dawn of the Dead that come in as my favorite horror remakes. But this one in particular had me on the edge of my seat. And the main character was a straight SOLDIER … man, did he take a beating or what?!"
---
A HUGE thank you to Marcus for taking part … If YOU would like to feature and reveal all then just message me below or on facebook and I'll be in touch.
Support Halloween Love
If an item was discussed in this article that you intend on buying or renting, you can help support Halloween Love and its writers by purchasing through our links:
(Not seeing any relevant products? Start your search on Amazon through us.)