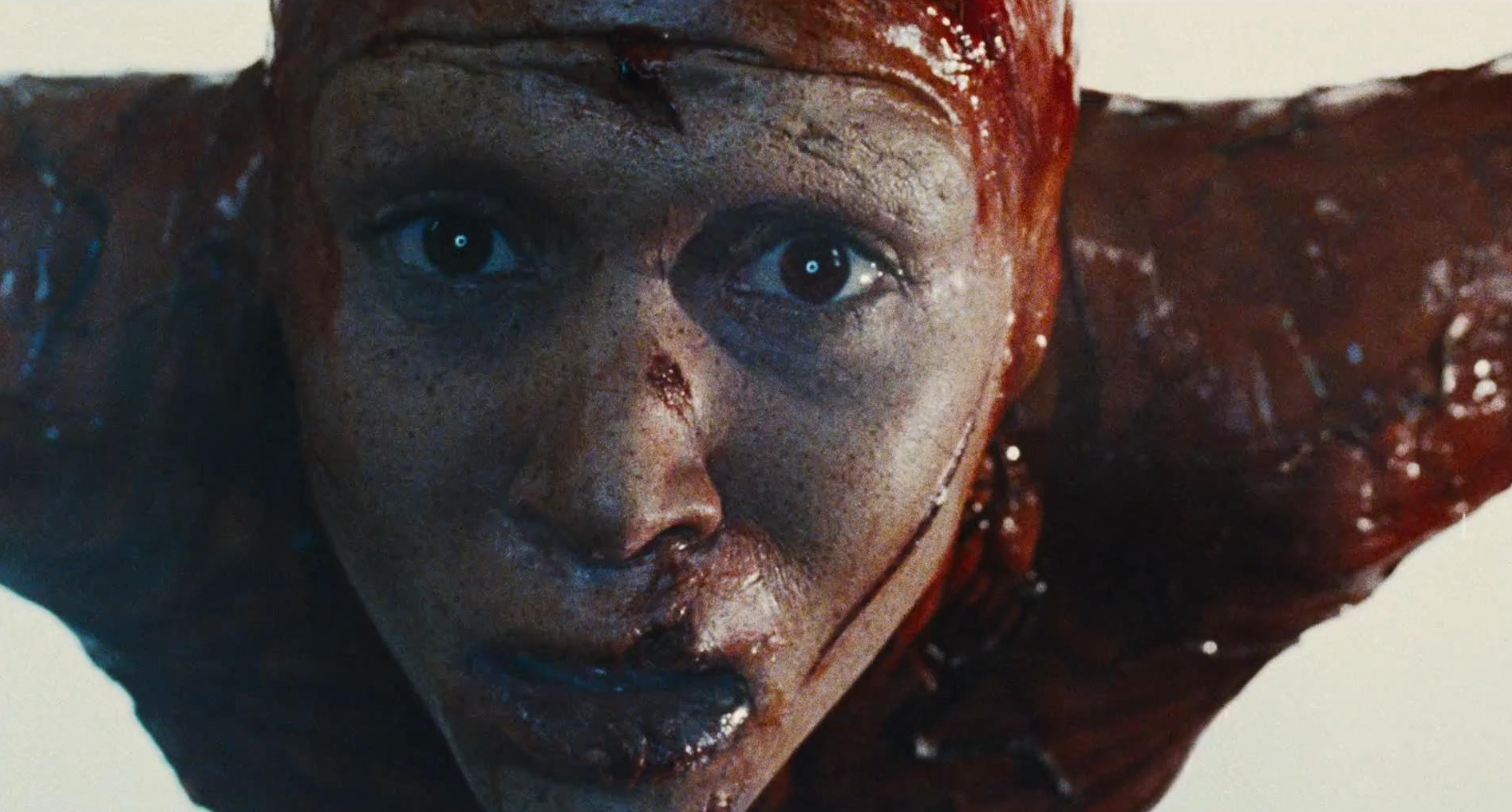 There are few labels that have done more damage to the horror genre than "torture porn," a term that has been applied to films like Hostel and the Saw franchise. What the term essentially implies is that the films labeled with it are bereft of substance, making them the horror genre's version of, well, pornography. And the greater implication, of course, is that horror films just plain don't have much artistic value – an unfortunate notion that the genre has been fighting for many decades.
Eli Roth's Hostel is the film that led to the coining of the term, and it made an impression on French filmmaker Pascal Laugier. Two years later, partly inspired by Roth's film, Laugier unleashed Martyrs, an aggressive exercise in brutality that has come to define the so-called wave of "New French Extremism" that was burgeoning at the time. But perhaps more than any other film to be slapped with the reductive label, Martyrs was one that turned "torture porn" into so much more.
Making Martyrs, Laugier's goal was to side-step audience expectations at every turn, and indeed you won't find another horror film that is more wildly unpredictable. What begins as a tale of revenge, with young Lucie killing the husband and wife who tortured her 15 years prior, turns into something completely different around the halfway point, as Lucie's devoted friend Anna – who arrives on the scene to help with the cleanup – ends up stumbling into a web of horrors that she never could've anticipated.
Hidden beneath the seemingly ordinary home of Lucie's kidnappers is an underground torture chamber, which is a whole lot more evolved and organized than the one Lucie was taken to 15 years earlier. Like Lucie, Anna is chained to the floor and brutally tortured for days on end, and it's not until late in the film that we realize the purpose of the organization in charge of these violent acts – and, really, the purpose of the film itself.
Led by the sinister Mademoiselle, a wealthy woman who believes pain is the gateway to another world, the group is intent on torturing young women to the point that they transcend physical reality, hopeful that in doing so they'll gain access – through the eyes of their victims – to what lies beyond this world.
As Laugier fades in and out on a series of scenes that show Anna being pulverized and brought to the brink of death, Martyrs becomes a film that's incredibly hard to watch. Eventually, when Anna is literally skinned alive, she appears to finally become a true martyr, and it's at this point that she whispers something into Mademoiselle's ear. It's likely that we'll never know what she said, as the film is intentionally ambiguous, but what we do know is that whatever she reports about the afterlife leads Mademoiselle to put a gun in her own mouth and kill herself.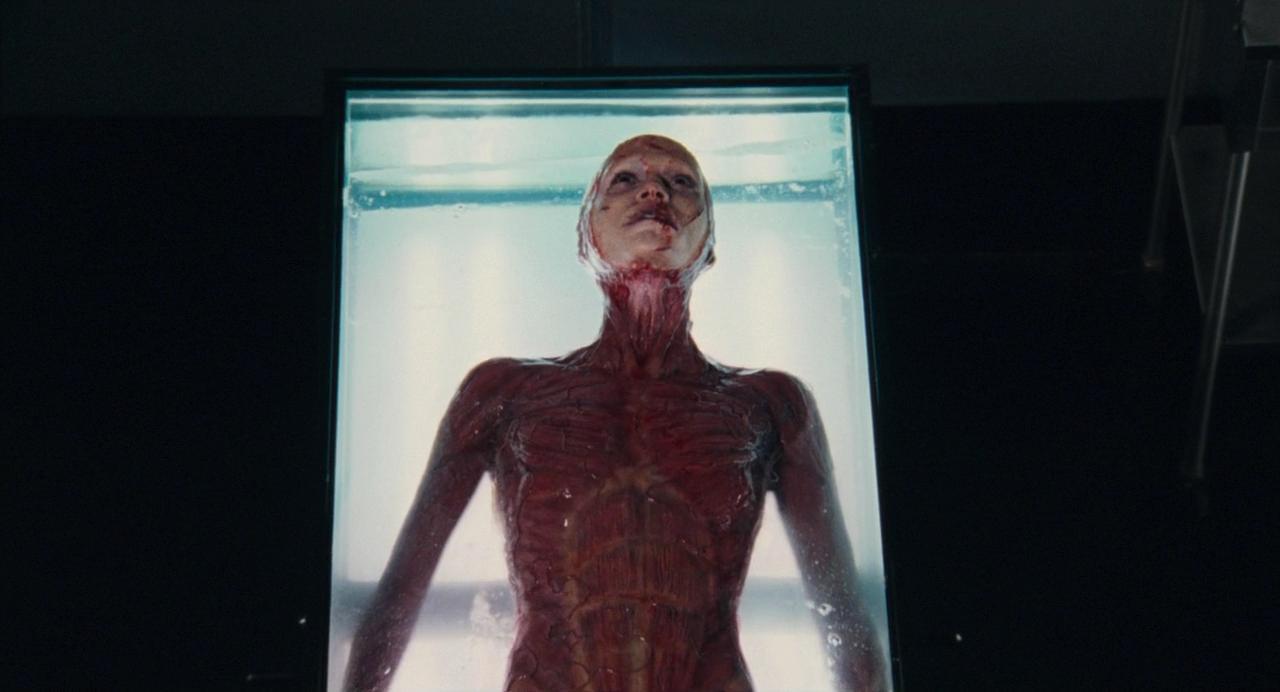 The ending of the film is up to the interpretation of each individual viewer, but no matter what you take from it, there's no denying that Martyrs, much like its main character, transcends the savagery on display in it. By exploring the concept of what it means to be a martyr, and delving deep into the transformative after-effects of physical and emotional torture, Laugier elevated the sub-genre of extremism to high art. Because Martyrs doesn't deal in torture for the sake of torture or even entertainment, but rather it challenges us to question the very nature of pain and suffering.
Unlike Lucie and the deformed girl in the basement, both of whom are destroyed by their suffering to the point that they self mutilate and imagine constant attacks from creatures not actually present, Anna eventually learns to embrace her pain, and in doing so she becomes an enlightened being who is unable to be brought down or destroyed by others. Of course, Laugier takes this central idea to the extreme, as Anna is skinned alive and ultimately going to die, but despite the graphicness of the imagery, there's something beautiful about Anna's torture-fueled empowerment.
In the end, no matter her fate, Anna overcomes the situation she's in and ultimately, in a roundabout way, defeats her captors – in the process avenging not just Lucie but all the other girls the organization has tortured, while also ensuring that it never happens again. With Mademoiselle dead, the head of the proverbial snake has been cut off, and we can only assume that the group's quest to make humans into martyrs has come to an end. Anna wins, so to speak, and her horrifying ordeal assures those who view Martyrs with an open mind that we too can transcend our pain, our past, and our suffering.
With Martyrs, Pascal Laugier invites us to witness the horrifying torture of someone just like us, hopeful that we emerge from the experience with a sense of spiritual empowerment that echoes that unfortunate character's. And maybe, at the end of the day, that's precisely why those of us who enjoy extreme horror are so interested in witnessing such barbaric acts. Perhaps the only way to truly become empowered is by facing the deepest, darkest aspects of humanity head on, and Martyrs suggests that the key to overcoming our own pain might be as simple as embracing it.
Martyrs reminded, at a time when the world needed a reminder, that there's much more to the horror genre than those who despise it will have you believe. In the right hands, horror movies can be downright transcendent, and though terms like "torture porn" may apply to many films that came in the wake of Hostel, Pascal Laugier's confrontational masterpiece is anything but. It's the sort of film, like all the greats before it, that elevated the horror genre at large.
Support Halloween Love
If an item was discussed in this article that you intend on buying or renting, you can help support Halloween Love and its writers by purchasing through our links:
(Not seeing any relevant products? Start your search on Amazon through us.)