Did you ever feel like you were meant to have a talent for something but fate or destiny or whatever forgot to give it to you?
Know what I mean? … For example, I had a friend who was obsessed with playing Pool, he would play it day and night and when he wasn't playing Pool he was watching professional tournaments on random late-night digital TV channels and when he wasn't doing that he was talking about Pool!
It was his life, his passion but he was TERRIBLE at it, no matter how hard he practised or how much he believed he could one day make a living out of it the poor guy just wasn't meant to go down that road.
That is how I feel about art and drawing … When I was little I was good at it for my age and dreamed of being a comic book artist or a movie poster artist like my hero Drew Struzan but despite years of practising and the encouragement of my parents and school teachers it eventually became clear that there wasn't any natural ability in me … or at least not enough.
It didn't diminish my love of art at all but a very small part of me will always remain frustrated and a little envious of people who can pick up a pencil, brush, mouse or tablet and create beautiful works of art.
One of my most favourite places to visit when I'm online and at a loose end for an hour or two late at night is deviantART … a wonderland of amateur and professional artists displaying their work for the world to enjoy.
Some of the contributors have more ability than others but the one thing they ALL share is a love of simply creating art, it's a site that inspires me and made me realise that I shouldn't have stopped drawing just because I couldn't do it at a professional standard … if you enjoy it and it makes you happy then do it!
Today I want to share a few images from one of my favourite deviantART talents … He goes by the name Grimbro and his stuff just blows my mind. This is a guy who really does have something special going on and just to add the icing to the cake his favourite subjects are monsters and horror characters. Everything from Harryhausen to Jason Voorhees and beyond …
I contacted Grimbro to ask if I could spread the love a little and got the green light so here are my personal favourites from his vast collection of amazing work …
We start with Medusa from Clash Of The Titans. Love the light in this, perfectly recreates the mood from the actual scene in the movie.
Freddy Krueger.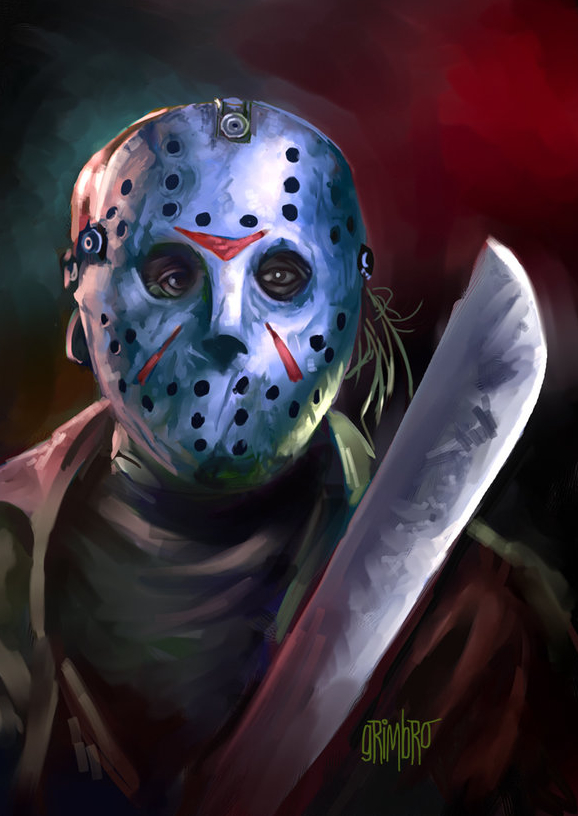 Jason Voorhees.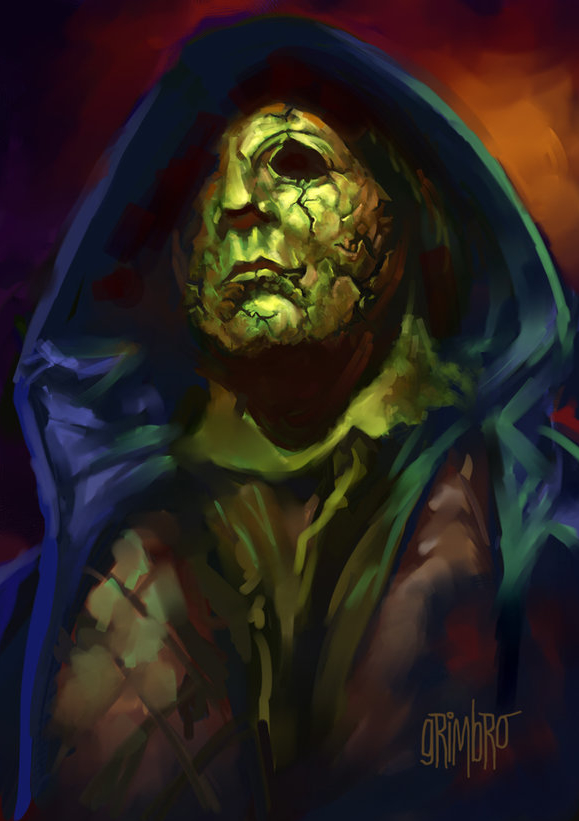 I'm not a huge fan of the recent Halloween movies or the visual choices they made but this piece somehow manages to blend a little classic spookiness with the modern, brutal Michael Myers.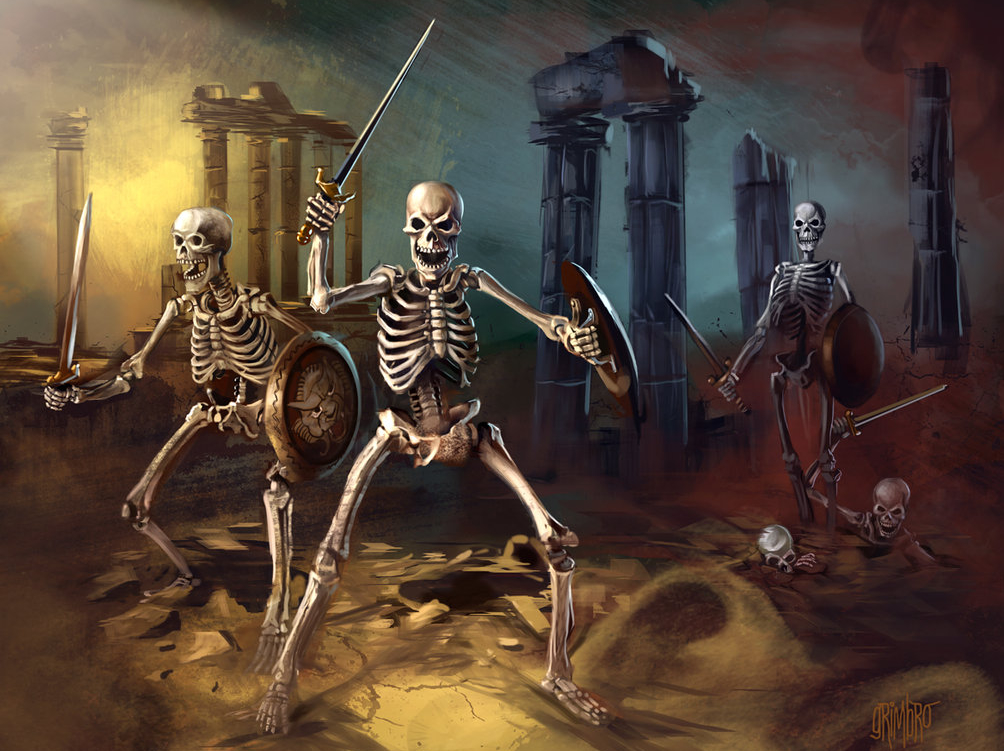 More greatness from Clash Of The Titans, this time it's the Skeleton Army.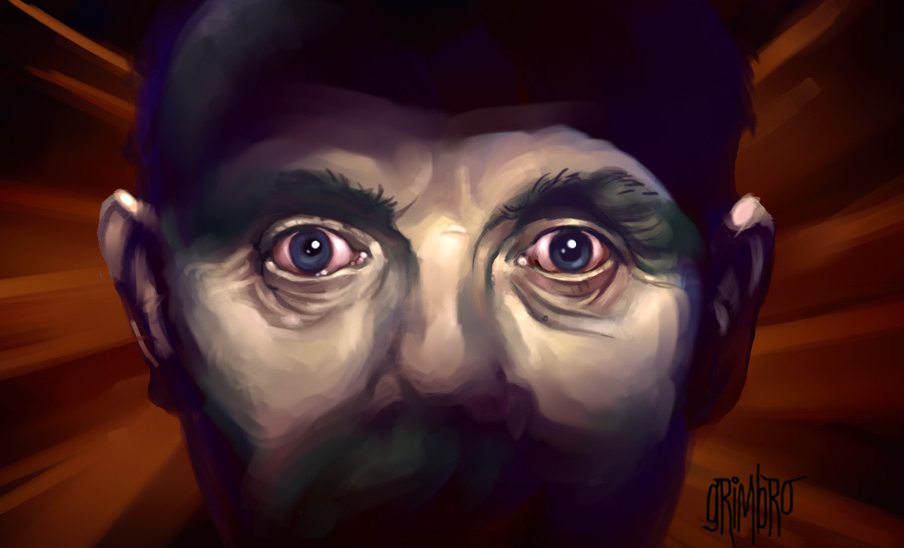 I recognised who this was in a split second when I first saw it, without reading any info below the picture. An amazing piece that shows so little but perfectly captures the intense insanity behind Hannibal's eyes.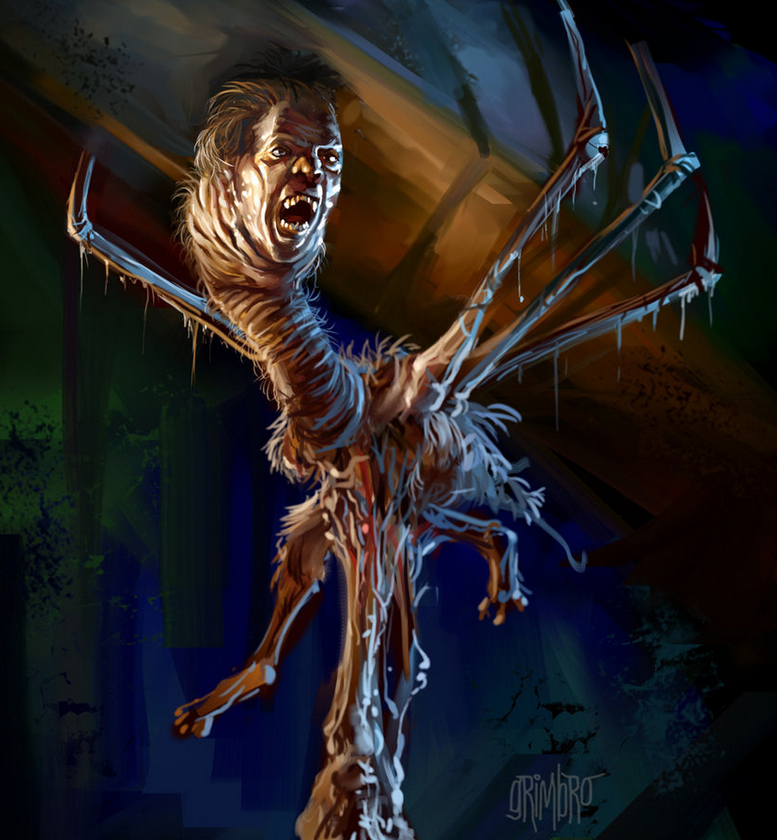 And finally for today we have this beauty from one of my favourite horror movies of all time, the unforgettable Norris-Thing!
If you like what you have seen here today then use the links and head on over to Grimbro's official DeviantART page where there are many more incredible pictures to look at … Or just type a few horror character names into the search bar and see what's out there. It really is a massive realm of cool stuff!
Support Halloween Love
If an item was discussed in this article that you intend on buying or renting, you can help support Halloween Love and its writers by purchasing through our links:
(Not seeing any relevant products? Start your search on Amazon through us.)